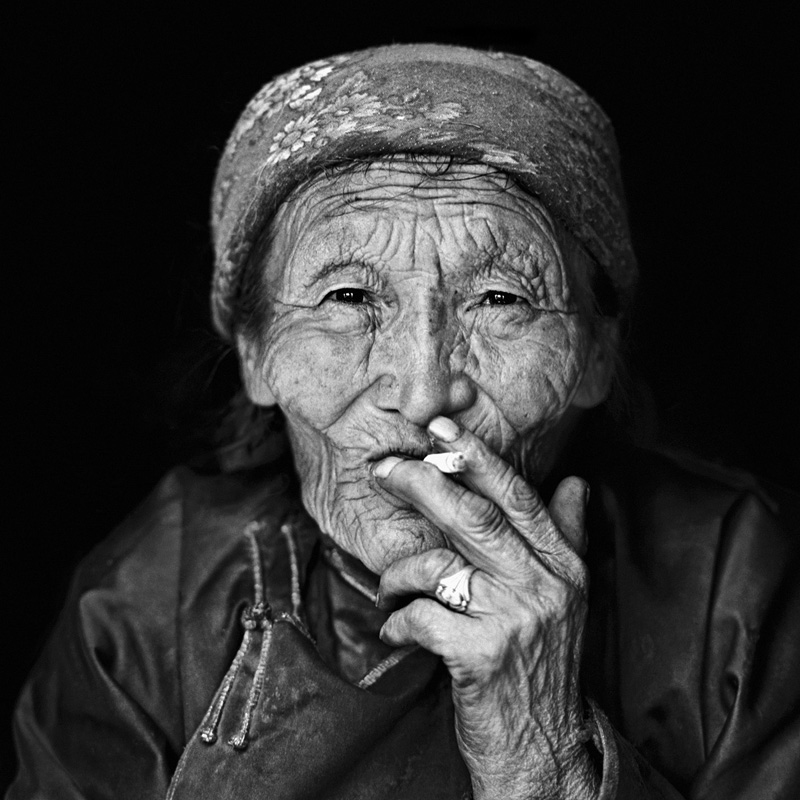 Punzel, Tsaatan nomad,
North Mongolia, 2013
All prints digital coal pigment prints on Hahnemühle paper,
edition of 12.
Presence
On her extended journeys throughout the world, the photographer Christine Turnauer has portrayed extraordinary people: Pygmies in the Central African Republic, nomads in Mongolia, geishas in Japan, farmers in Austria, and also deeply religious people from Jewish, Christian, Muslim, Buddhist, and Hindu cultural spheres. Her travels have given rise to inspiring and touching photographs that each capture a unique encounter and a moment of total presence.
Hatje Cantz
Presence
Die Fotografin Christine Turnauer hat auf ihren ausgedehnten Reisen außergewöhnliche Menschen porträtiert: zentralafrikanische Pygmäen, mongolische Nomaden, japanische Geishas, österreichische Bäuerinnen, ebenso tief religiöse Menschen auf jüdischen, christlichen, muslimischen, buddhistischen und hinduistischen Kulturkreisen. Entstanden sind großartige, berührende Bilder, die einen einzigartigen Moment der Begegnung und einen Augenblick vollkommener Anwesenheit festhalten.
Hatje Cantz
I am fascinated by the infinite diversity of mankind and, at the same time, this common thread of being human. The uniqueness of each individual – like snowflakes. What I hope for is to capture the inner presence of the person in front of me, not just a simple representation.
In life, we are caught in our dreams of the future and memories of the past. Only when "something" forces us to be acutely attentive do we escape this linear perception of time, and we experience the present moment more intensely. Photography is able to grasp these moments.
Christine Turnauer
Mich fasziniert die unendliche Vielfalt der Menschheit und, gleichzeitig, der rote Faden, der uns verbindet. Die Einzigartigkeit jedes einzelnen Menschen – wie eine Schneeflocke. Wonach ich strebe? Die innere Präsenz meines Gegenübers festzuhalten und nicht nur ein simples Abbild.
Im Leben sind wir in unseren Träumen von der Zukunft und den Erinnerungen an die Vergangenheit gefangen. Nur wenn uns »etwas« zwingt, genau aufzupassen, entkommen wir dem linearen Zeitempfinden, und wir erleben den gegenwärtigen Moment intensiver. Die Fotografie kann diese Momente festhalten.
Christine Turnauer